"A One Week Record is ten songs that are recorded in seven days. The record are produced in my home studio. The artist is inivted to my house to eat, drink, sleep, and record music for One Week. Given the limited schedule, there is no time to overproduce. The idea stems from my long-time love affair with demos, as I am often disappointed with the big production that follows. I don't want to hear what the studio sounds like. I want to hear what the artist sounds like. The goal here at One Week Records is to produce high quality recordings that are an honest representation of the artist's creativity." - Joey Cape, One Week Records
How did the opportunity to work with Joey & One Week Records come about?
I think I had heard through the grapevine that he had been interested in doing a one week after I played a solo set opening for Chris cresswell in New Orleans and Chris had said nice things about my set to him, so I snagged Joey's number from Erin and hit him up, and we set up a timeline. Chris, I owe you dawg. Most fun I've ever had making a record.
What was your One Week experience like?
Working with Joey is a dream come true. Bringing kind of quickly written material to the table allowed us to refine it together, and when you do that its like going to a songwriting workshop. Joey is an absolute master of his craft, and getting the opportunity to work on something with him was a huge opportunity to learn. I LOVED this aspect of the project. I'm always striving to be better, and gaining new insight from a classic songwriter is a for sure way to pick up some tricks. He really knows how to make the time unfolding in a song count.
What's it like to record with Joey & One Week Records?
Working with Joey is intense and rewarding. He's a determined producer and knows what he can get out of a performer. He also believes in simplicity and not making changes to songs just to make changes. It's fun, too. You find yourself each day looking around and being grateful to be in your shoes. Plus, there's lots of good food in his neighborhood and his family is rad. And lots of animals. And guitars. And WiFi.
How did your album come about? Did Joey approach you about doing one or vise versa?
I opened the Green Bay show at the Lyric Room for the first One Week Tour in 2014. The bill included Wahlstrom, Cresswell, and Cape. Betty & the Boy were there too, but they didn't play that night. Joey watched my whole set and a week later offered me a record deal. When he called I assumed it was a pocket dial. Next thing you know I'm making a record and touring the world. PS GET ME BACK TO TORONTO!
What goes down when you're not in recording mode during the week stay?
For my 1st record (heading back in October for my 2nd), we pretty much recorded around the clock, sometimes 17 hours a day. But we also eat around his neighborhood in SF (he also cooks), visit the occasional watering hole, hang with his daughter and wife, and maybe even catch a show. But it's mostly work out of necessity. When the takes all start to sound the same around 3 am, I made Joey tell me stories about his 85 years in the music business. That was maybe my favorite part.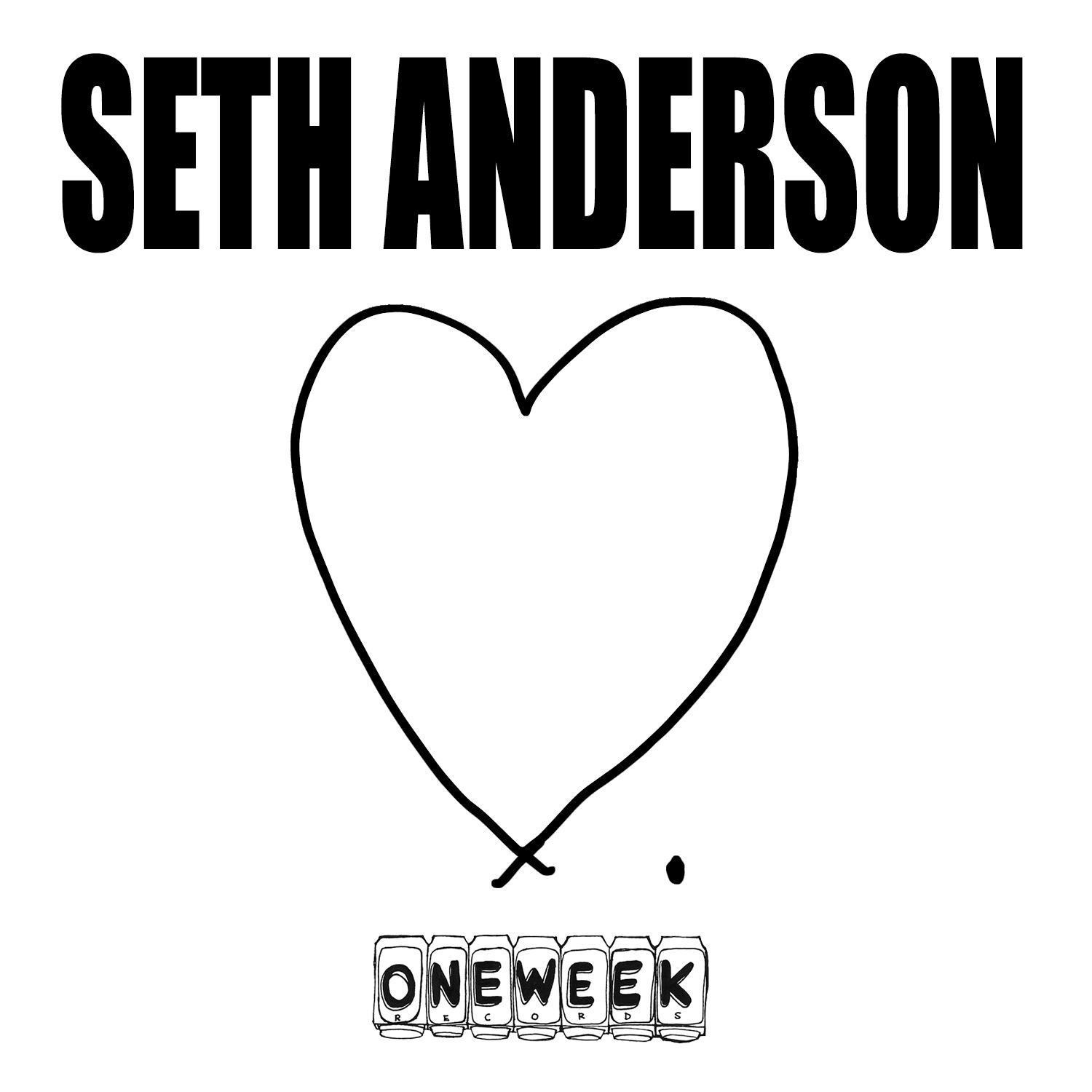 What was it like to work with One Week Records?
Joey and Brian have been really awesome to have the opportunity to work with. It is a grass roots label, and feels a lot like a family of liked minded people and a common goal. The heart of this project is super pure and extremely inspiring. I find it amazing that they put this much time and energy into helping artists get their music out to people solely because they believe in the songs. I feel really lucky to be a part of it.
How did recording with Joey come about?
Our meeting was kind of a fluke. I got on the bill for a show that they were playing in Calgary two hours before sound check. Kj Jansen had been on most of the Western Canadian dates, but he took the night off for an AC/DC concert, and Brian was taking the night off to rest his voice, so I got to jump in for a quick opening set. I ended up sending some demos to them from there, and a week later Joey called and asked if I'd like to do a record. So basically, I got to the record because of AC/DC. Ha!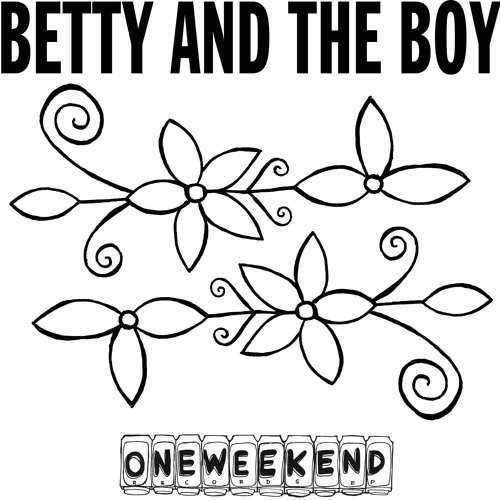 How did your One Week album come about? Did Joey approach you or vise versa?
Our one week album came about after corresponding back and fourth with Joey for a number of years. At the time, Josh and I were living in Monatana. Josh (the Boy) had considered Joey's music a major influence to his growth as a musician, so they continued to stay in touch. After we moved to Oregon, Joey informed us of his One Week Record concept and expressed interest in including us into the project. Obviously, we were thrilled. Joey basically picked a handful of songs he liked of ours and we recorded a One Week(end) record in San Francisco, which is basically a shorter version of a One Week Record.
What's it like to record with Joey & One Week Records?
Recording with Joey was a little bit like hanging out in your buddy's basement and making music over shots of Jameson and dirty jokes. Joey's recording style is very relaxed, yet he confidently pulled some of best aspects of out of some of our most minimalistic songs. Needless to say we had a really good time and stay tuned for future projects of ours with One Week Records.
How did your One Week album come about? Did Joey approach you or vise versa?
I first met Joey and Brian (Wahlstrom) back in 2013 whilst they were on tour here in Australia. At the time Joey had a great concept that during shows he would invite an artist up on stage during his set to play one of their own original songs. It would give that person the opportunity to play to a much bigger audience than, say, if they were the opening support for the show. Anyone could submit a song to Joey before the tour started and if he liked it enough, you could get up and play it at your local show. I'm never one to normally put myself forward for something like this, I am, at time, cripplingly awkward and coy and full of self doubt, so I tend to shy away from any submission or competition type things, but for reasons unknown, I decided to do it. A few days later I got an email from Joey saying he really like the song (Hail Hail The Dead Can Dance) and I should come play it at the Gold Coast show. I played it...it was a great experience. Joey, Brian and I talked for a while about this idea Joey had for a session label, something akin to The Peel Sessions and Brian was going to make an album for it. We met up again and hung out when Bad Astronaut toured and seemed to get on really well and talked away the hours. A few months later I got a one line email from Joey saying "Hey, I really want to make an album with you." I said, "I'd love to, just let me know when."
What's it like to record with Joey & One Week Records?
Recording for me in general was (and still sort of is) and alien concept. Anything I had recorded prior to my One Week Record was through my laptop using garageband...and until I had a microphone, I used the built in mic. It was very primitive and DIY, I had no real concept of what would be involved with the seven days of recording with Joey. I arrived in San Francisco a few days early to be a tourist, however, Joey was home before recording for a bit so we decided I'd head over a day early to hang out and catch up before we recorded. I was messing around on a guitar in his lounge room and played a line to something I was trying to write before I left for San Francisco "Lets hide under this car, the police will never find us, I'm one with these dirty streets..." Joey said we could build on that and work on some more lyrics over the week. We'd walk Mochi the dog in the mornings and talk about the lyrics and what I wanted to the song to say or suggest. Joey shared some amazing insight an knowledge with me about building and creating a song over that week. I wasn't expecting to write a brand new song and record it during the seven days, but we did it together and we wrote Stella Wake. Its probably my favourite song on the album for that reason. The days in general were long and constant. That might sound hard or tough, but for the most part it really wasn't. It was a learn curve, a very steep learning curve and I tried to push myself as much as possible to get the vocal or guitar part Joey could envisage. He is a great producer and I put 100 percent trust in where or how he see's how a song should be. Joey has such a gift for song writing and music I wanted to utilise his talent and knowledge wholly. I think the first point were we both like, I like this, this is going really well was listening back to Lobby Floor during tracking and personally it blew my mind. It was half a song at best when I gave the demo to Joey and he could see how I wanted to articulate the melody and sound but lacked the experience and knowledge how to do so. Its like he can read the whole song before you even finish the first chorus. When we finished recording I was so tired, but I'd never felt so accomplished before either. Also, with that week, I cannot even begin to describe the kindness and generosity of the Cape family as a whole. They welcomed me into their home like an old friend and I feel like I have to mention it because its such a big part of the recording process with One Week Records. Its not just showing up at the studio, record, say goodbye, see you in the morning...Its an all encompassing experience that really makes both the album and the label special.
How did your One Week album come about? Did Joey approach you or vise versa?
Joey was touring with Scorpios during the summer of 2013. They were doing a contest in every city they visited where a local songwriter was invited to perform a song during their show. I was the lucky winner for my hometown.
During the show, at the height of their set, the Scorpios invited me to play one of my songs on stage. They were all there: Joey Cape, Brian Wahlstrom and Jon Snodgrass, becoming spectators during my song and listening to me very closely from the side of the stage.
I plugged in and played. The crowd was on fire that night and also very attentive to the show, as it was the middle of the set of the headliners. I've been the opening act for countless shows in my life, when people would rather talk and drink than listen to someone they don't know, so it was pretty cool to have everyone's attention!
I think it went well.
After the show, I shook Joey's hand and he had good words for me. I gave him my album at the end of the evening. Meeting Joey Cape and being invited to play a song during one of his shows was already amazing enough for me. I never could have imagined there would be another chapter to come... when I received that one line e-mail from him entitled "We need to make a record Jo".
What's it like to record with Joey & One Week Records?
Joey Cape is definitely the most influential songwriter for me. Being invited to record an album with him was a really great honour. Five minutes upon arrival at his home in San Francisco, we were already going through his guitar collection. The time for a drink at the now-famous St-Mary's, then we immediately started recording. Doing the One Week Record was punctuated by improbable things such as finishing the lyrics and recording a song in French, having Lagwagon members recording bass, doing the grocery with Joey, etc. The One Week family is now growing bigger and I've had the chance to share the stage and tour with many other great songwriters Joey has picked around the world. Stoked to be part of such family.
Chris was nice enough to talk about his One Week experience on the latest episode of my monthly punk rock radio show -
Punk On The Rag
(get it!?) We did an entire feature on One Week Records and played a few tracks off the albums above, check it out!
www.OneWeekRecords.com